On November 17-18, 2022 I had the privilege of attending an Educational Convening in Montgomery, Alabama, sponsored by and located at the headquarters of the Equal Justice Initiative (EJI) – an organization committed to "ending mass incarceration and excessive punishment in the United States, to challenging racial and economic injustice, and to protecting basic human rights for the most vulnerable people in American society."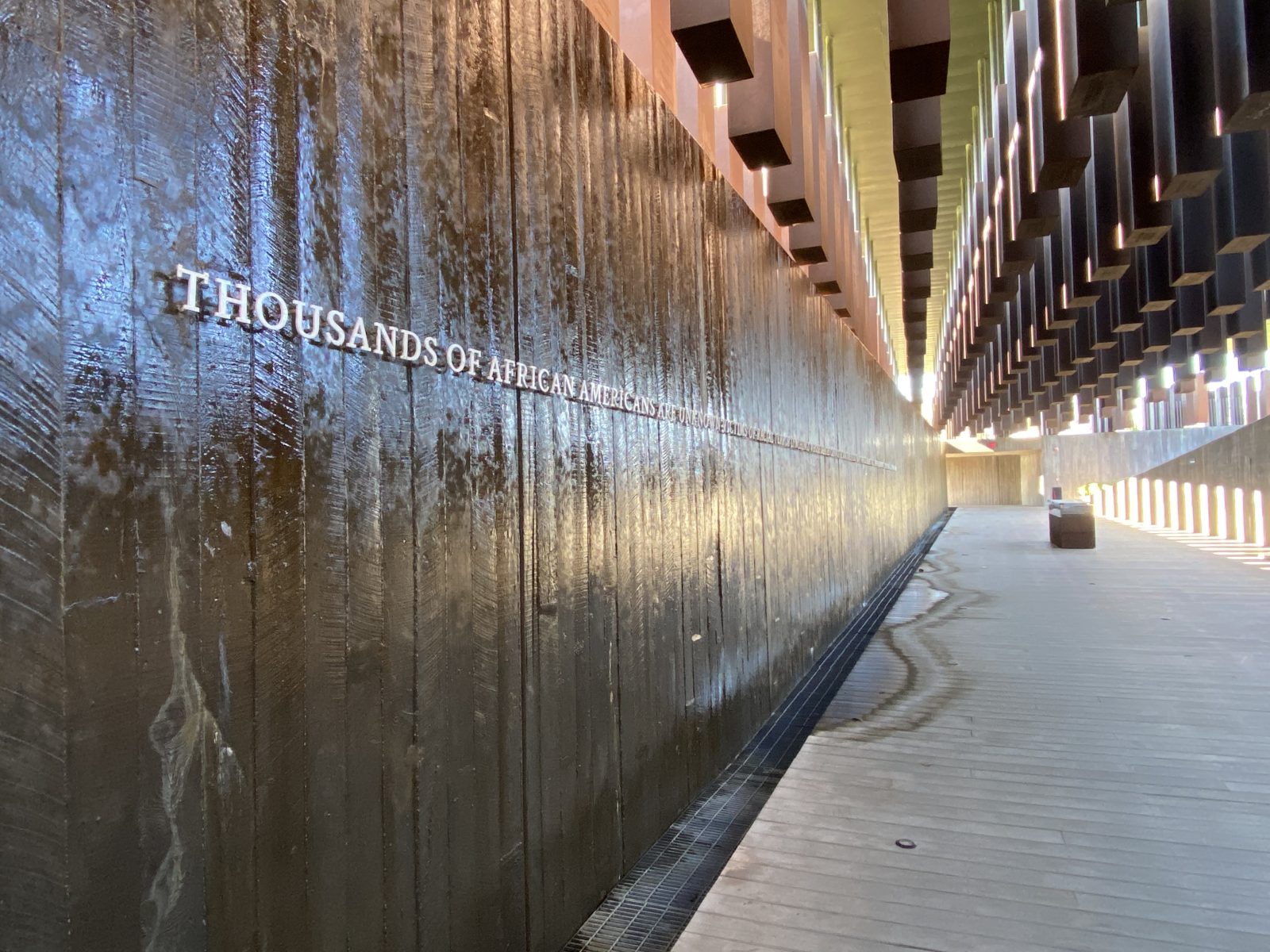 Bryan Stevenson, the founder and author of the book "Just Mercy" was our main presenter. (A movie with the same title featuring Bryan and the work of EJI was released in 2019.) The two day event featured exploration of the Legacy Museum as well as the National Memorial for Peace and Justice, two installations in Montgomery connected to the work of EJI. Unfortunately, no pictures are allowed inside the Museum (however, more info about the museum and its contents can be found here: https://museumandmemorial.eji.org/news/2019-08-30/legacy-museum-and-national-memorial-named-alabama-tourisms-2019-attraction-year). At the bottom of this page are a few shots of the memorial and other related installments in the surrounding area.
It was a powerful couple of days. I walked away with a much more factual understanding of the experience of Black Americans, both historically and currently. My heart was also moved by personal stories of abuse and cruelty, but also of hope and forgiveness. Forgiveness shines like a diamond sparkling amidst debris. In fact, for me, the most powerful moment of the weekend came when we heard from Anthony Ray Hinton, a man who had spent 30 years in prison and on death row for a crime he most certainly did not commit – in fact, he was innocent of any crime whatsoever. In his interview with Bryan Stevenson, he shared many aspects of his story, one being how he came to forgive those who wronged him, even though they have not yet asked for it, and may never ask for it. It was as if a new dimension of moral reality was being opened up in front of us. Disorienting for many, unbelievable to others, but unavoidably provocative to all by its' implications.
Both my head and heart were moved into different places at this convening. As one who has repeatedly been drawn to take a close look at the Jewish Holocaust, I left with a more firm realization that though the human story is never repeated in quite the same way in any two places or at any two times, there are rhythms and rhymes, basic patterns of actions and movements, that seem tethered to the discontentedness that plagues our species. The tortured melodies that tie the human opus together are hauntingly familiar. Like a terrible tune featuring dissonant sounds, awkward down beats, and disharmonious voices, the brokenness of humanity keeps riffing off the same corrupted sheet of music. But the remarkable design of the instruments themselves and the echo of a beautiful tune in the distance, perhaps only imagined but perhaps not, keeps us at it. We keep hoping that lessons had will yield to lessons learned and more harmonious sounds. Practice on we must – what else is there to do? But we need moral persuasion to practice in earnest as opposed to just amusing ourselves or strumming only to hear ourselves strum. And is there a conductor? Someone who knows how the tune is supposed to go? Can someone show us how to play, beautifully and in concert together? But then again, if there were and if they did, would we be willing to listen to them?