A Little Bit of Everything
Our first full day in Kraków provided us the opportunity to cover a lot of bases. We peeked into St. Mary's (and actually 3 other churches as well), walked up to Wawel Castle, passed through the Kazimierz District and on to the Ghetto Memorial and the Ghetto Wall Memorial, and finishing mid-day at the Schindler Factory Museum. Several of us topped the day off by attending an evening classical music concert in St. Peter and Paul's Church where we heard about 15 pieces from composers like Schubert, Mozart, Bach, and Vivaldi. Pretty strong day when you put it all together. I put in more than 22,000 steps – I'm sure several students well exceeded that. Here are a few pics: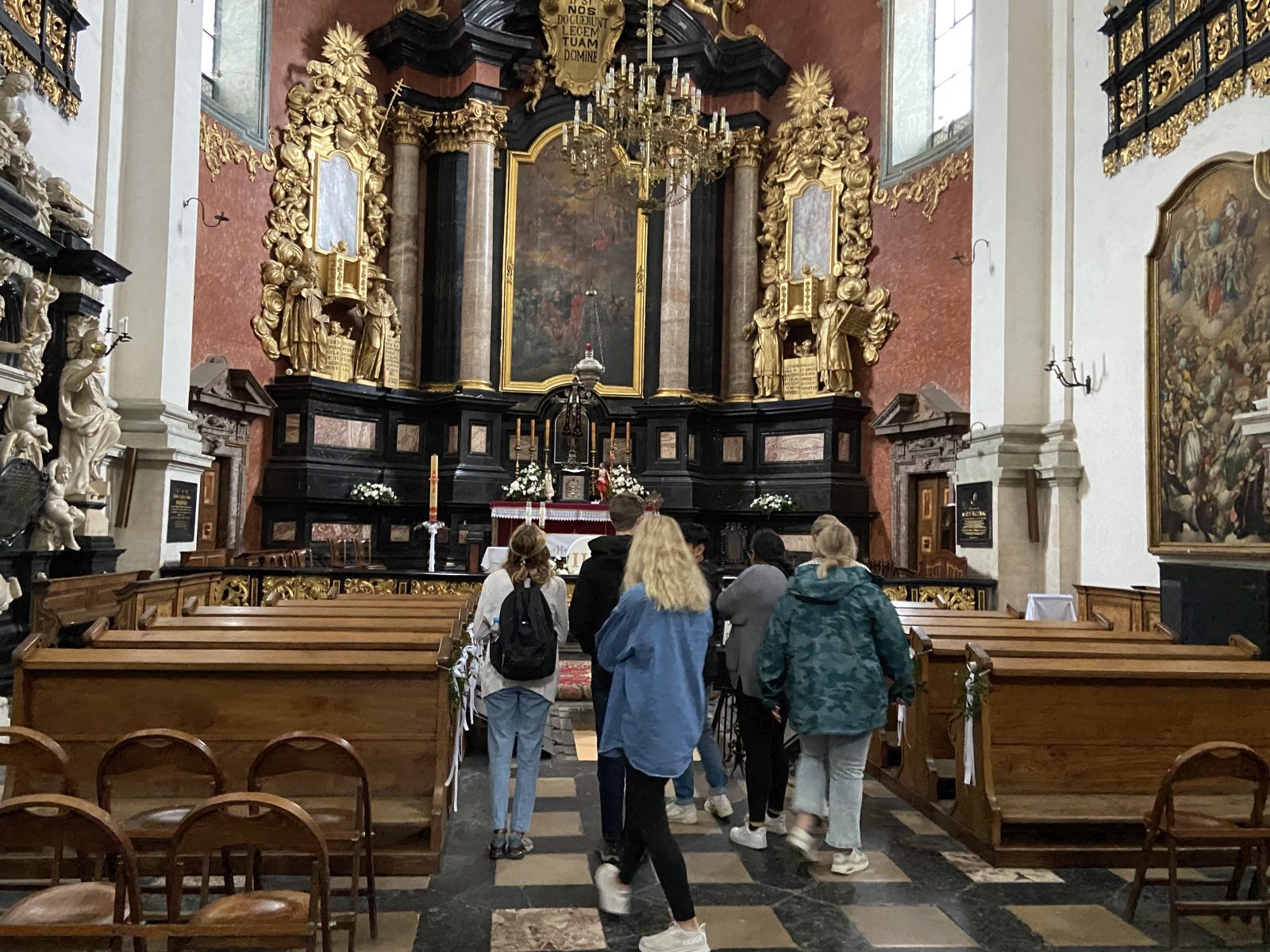 Tomorrow is Auschwitz – the 8-hour educational tour.
See previous day reviews for the '23 tour here: