A trip to Brandenburg an der Havel
The main event for today was a trip out the western side of Berlin on a Region 1 train to the historic town of Brandenburg. Before we left Berlin, we were met by Dr. Christian Marx and his colleague Dr. Petra Fuchs who chose to not only travel with us but to also give us a tour of this beautiful northeastern German city. Eventually, we made our way by foot to the Brandenburg Euthanasia Memorial, where Christian serves as the director of education.
On the way, we saw building, churches, walls, and towers that date back to the 14th and 15th century. Then, at the memorial, we spent several hours learning about the dark significance of this place; the place where the Nazi's first started to implement their plan of cleansing the German people of hereditary and racial contaminants. The practice of euthanasia only lasted for a matter of months here, before it simply became too impossible for the townspeople to ignore what was going on. However, in the span of about one-year over 9,000 people were killed, medical experiments were undertaken, and carbon monoxide was first experimented used. It is the location of some incredibly important early steps in what eventually became known as the Holocaust.
The students did exceptionally well. Despite jet lag and general fatigue, they soldiered on and stayed focused for the entire 7+ hour experience. Both Christian and Petra (as well as myself) found the students' interaction with the material to be both broad and deep. (Way to go, AU!)
Here are a few pictures from the day: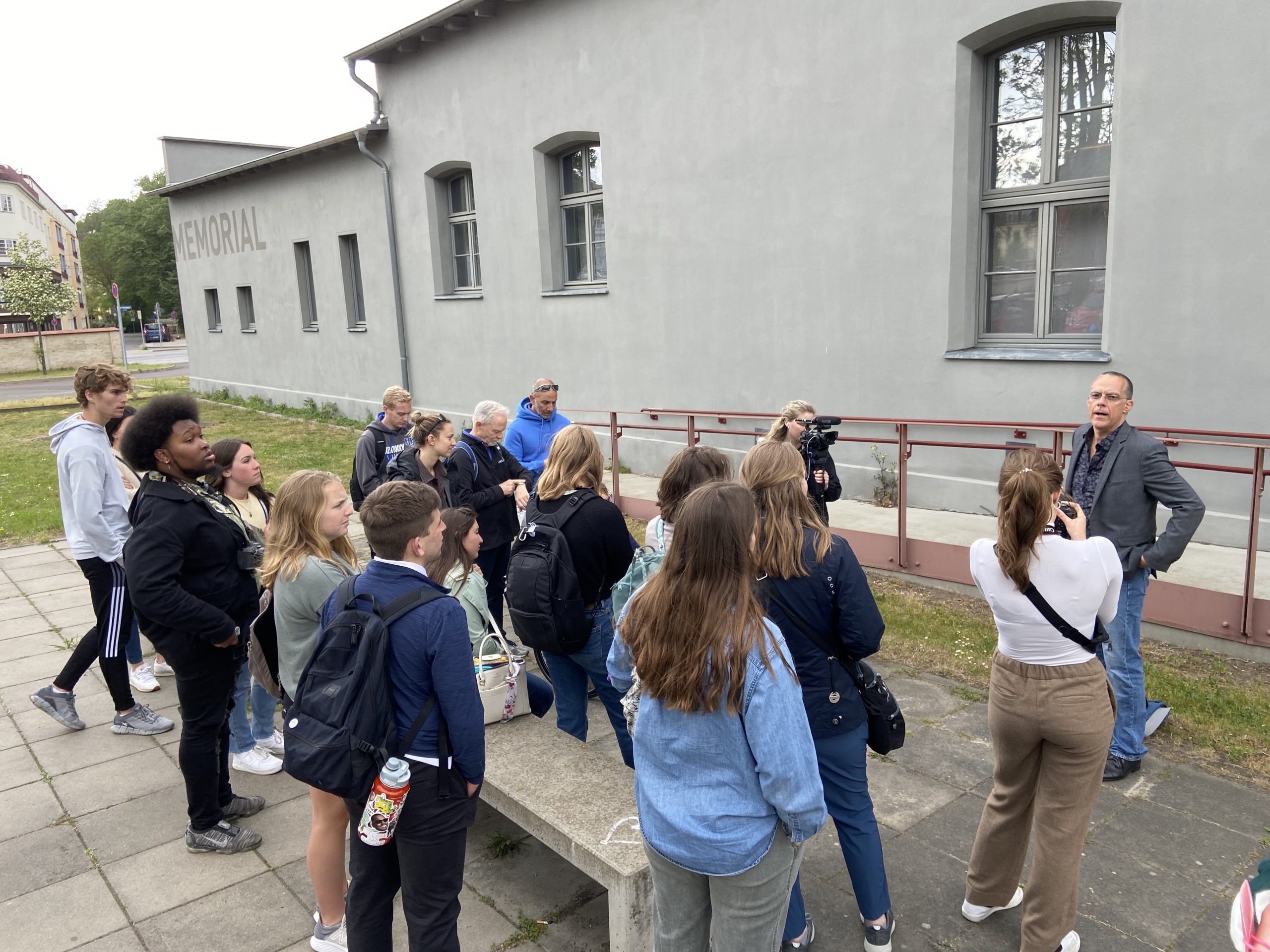 Tomorrow we will visit the Jewish Museum of Berlin…and it will also be our first big chance to freely explore the wonderful city of Berlin.