Sachsenhausen – one of the most important camps in the Nazi system
On Sunday, we toured the Sachsenhausen labor camp in Oranienburg, just a few miles north of the German capital. This "city of oranges," was renamed in the 16th century due to one of William of Orange's granddaughter's fascination with the town. However, in addition to this interesting history (complete with baroque-style castle, by the way), it also carries the burden of playing host to one of the most significant camps in the Nazi Lager Camp system, Sachsenhausen. This camp was designed to be the one on which other camps should be modeled – in terms of it's shape, systems of operation, and method of training camp personnel. One section of the camp was dedicated as a private prison, of sorts, to serve the specific requests of Adolf Hitler and Heinrich Himmler. The Confessing Church pastor Martin Niemöller, was one of those "special" prisoners.
After our tour, we went back to Berlin and took in a few other memorials, including the Memorial to the Murdered Jews of Europe. Below are a few pics from the day: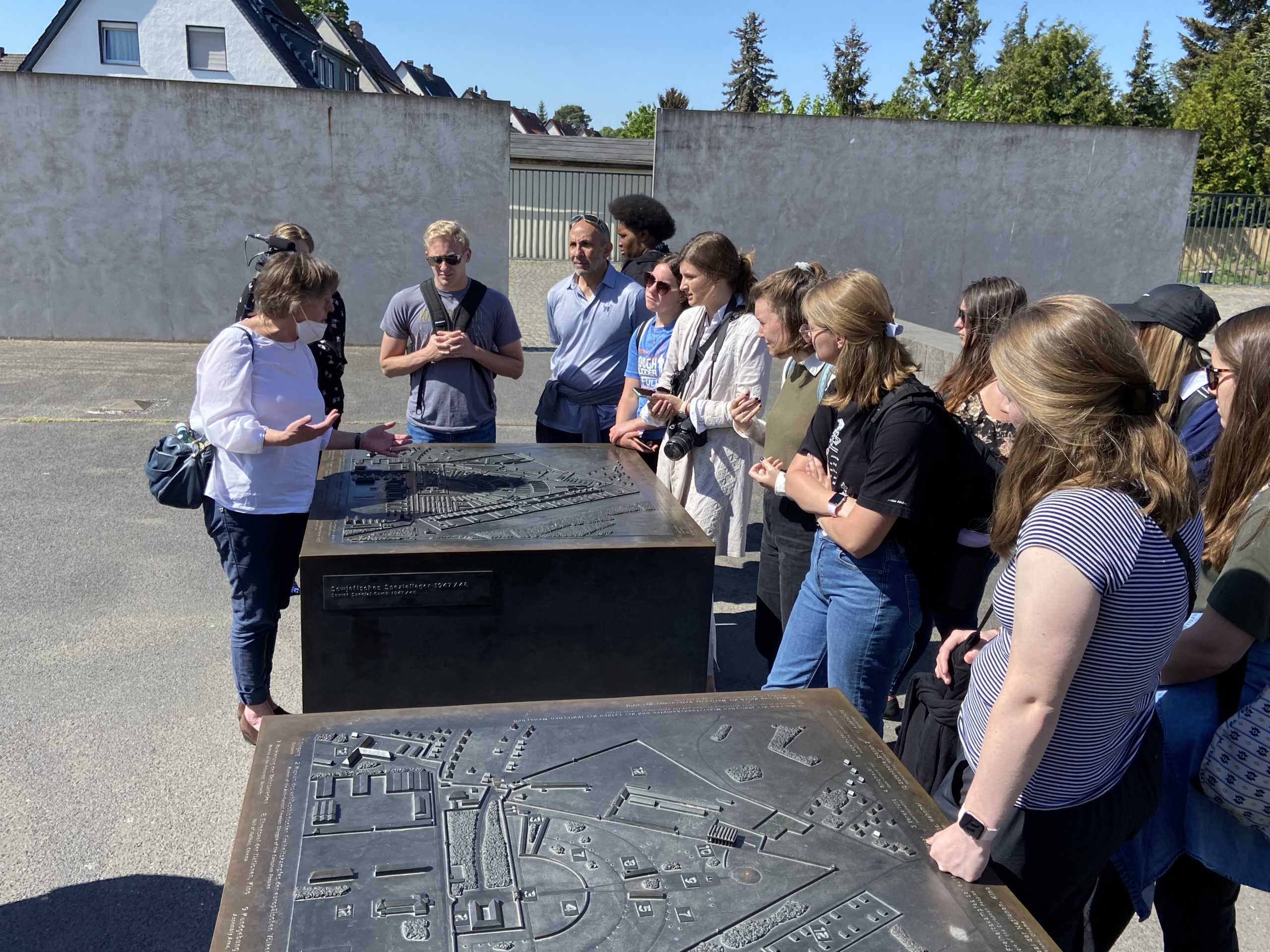 Monday will present us with an opportunity to visit Ravensbrück, a concentration camp largely populated by women and guarded by women.